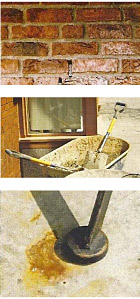 High Power
Cleaner
SR 300


Print PDF

Safety-Data-Sheet
Alkaline Cleaner

- pH-Wert 0–2
- remove automatically most stubborn mineral pollution
- ideal against salpeter rot, lime, rust and mortar residues
- for clinkers, tiles, art and natural stone

• Pro-concentrate working automatically to the residue-free distance of mineral Pollution.

• Foam-Active active substances for the immediate dirt infiltration.

• Maximum cleaning results at least time required.

• Jutting out to the use at milking parlors.

• Extremely economical through high dilutability
© 2010 Entuco Service. All Rights reserved.