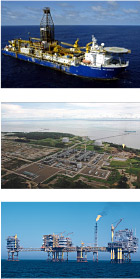 Spare
Part
Inspection



Print PDF

Entuco personnel is trained in spare part identification for all types of units available in the oil and gas industries. For example: turbine units, compressor units, generators and pumps. We are specialized in the identification and preservation of replacement parts in order to achieve a long component lifetime. Our staff is extensivley trained to search warehouses and spare part stores with storage lists, order lists and usage lists.

Furthermore, our many years experience mean that we know which spare parts must be carefully protected and preserved. We also preserve and provide the best possible storage in accordance with manufacturer's instructions. All our work is summarised in extensive reports, that can be written in three languages. If required, we can ascertain which spare parts are particularly crucial and raise our storage levels of these parts as high as possible, in order to limit downtime to a minimum. This is relevant for spare parts with high manufacturing and delivery times. This can all be processed and stored in Excel, Word or PDF.

Spare part identification for all types

• Spare part identification using operator's drawings and lists (All Machinery and Units)
• Spare parts inspection for damage or corrosion
• Spare parts storage
• Spare parts preservation (with nitrogen or vacuum sealed, ID tagged Bags)
• Inspections of spare parts list and ordered parts list
• Identification of ordered spare parts
• Reports in English, Spanish and German
• Increasing of warehouse stock to minimise downtime
• Mediation between client delivery firms if desired (e.g. determination of delivery time)
© 2010 Entuco Service. All Rights reserved.